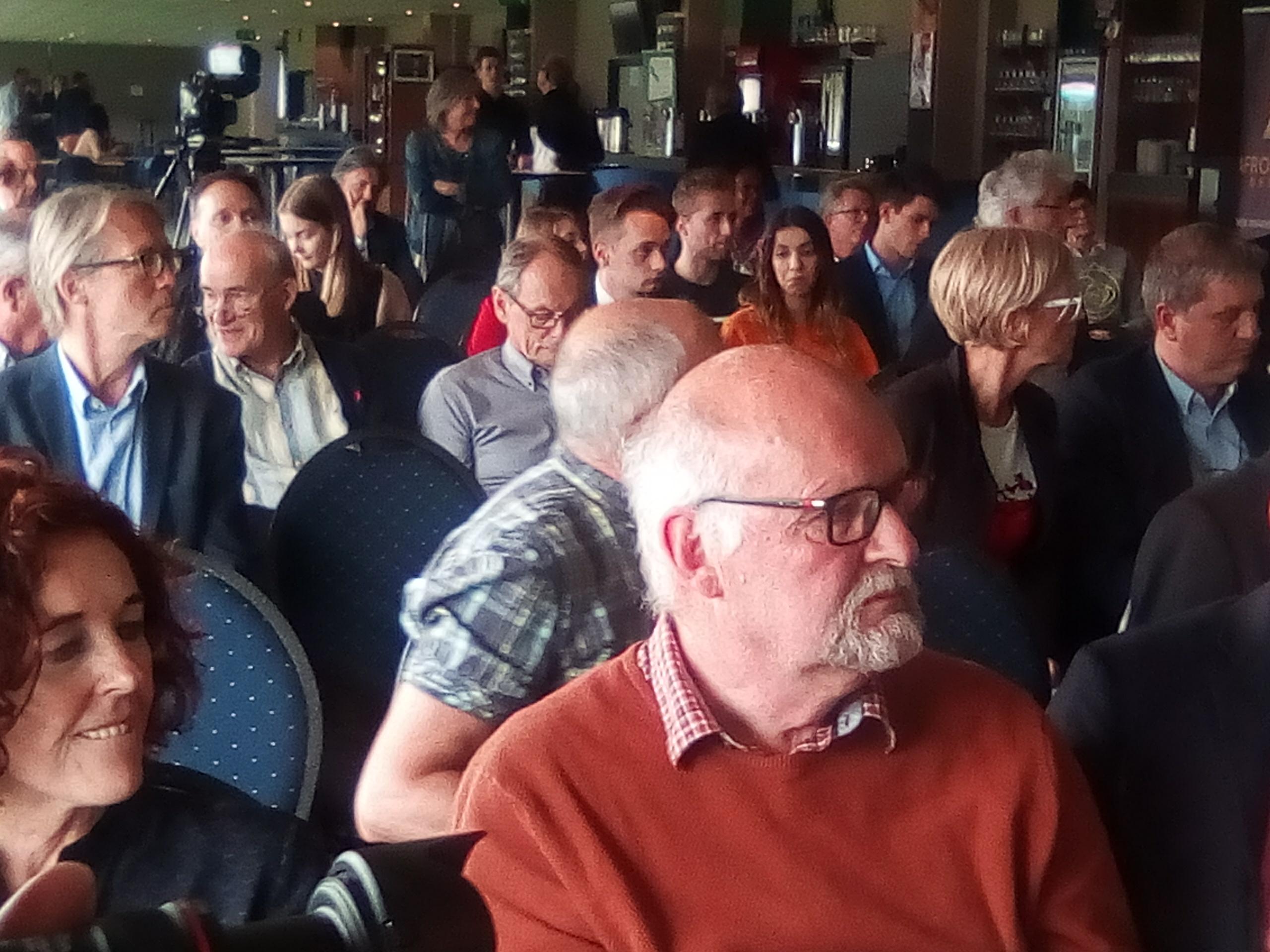 24 April 2018
. With the competition 'Sustainable Technology for Africa' (SusTech4Africa), Entrepreneur Entrepreneurs, VITO, The African Diaspora Projects Initiative and Thomas More want to boost sustainable entrepreneurship in Africa. SusTech4Africa helps (aspiring) entrepreneurs with African roots by developing their idea and transforming it into a complete business plan. During the past weeks, eleven young shoots were intensely accompanied and assisted.
Project of the year is from Zilipa Nyirabyago (see picture)– a circular economy based social project in Rwanda, supporting rural farmers to grow mushrooms on coffee waste and using the waste from mushrooms as compost for farming.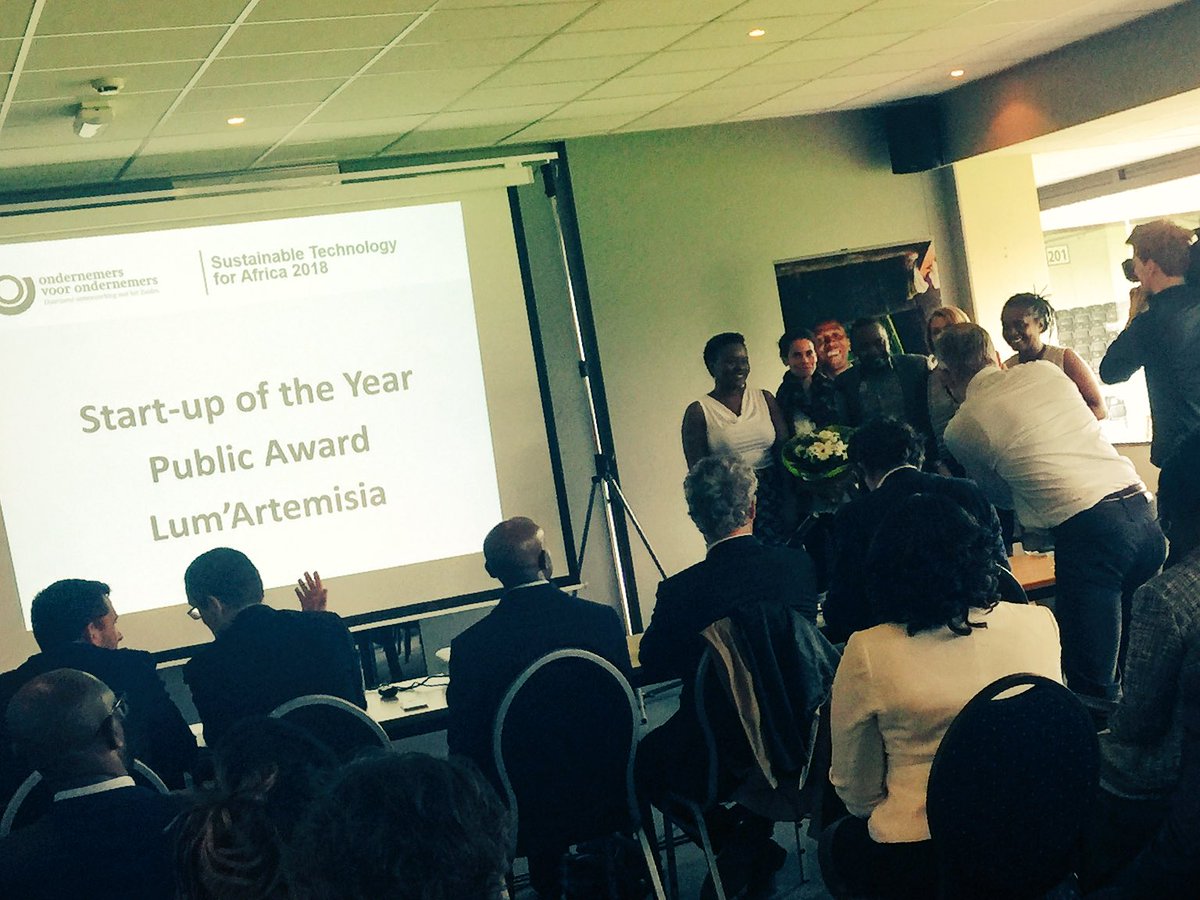 Oceane Vildeuil (see picture) of LUM ARTEMISSA is second, with a project supporting local communities in RDC to grow Artemissa for consumption against malaria. She also won the public vote.
Orban de Xivry and his team from Solarly have the third project chosen. Their project supplying green energy to rural communities in Cameroun impressed the judges.
Companies, (aspiring) entrepreneurs, engineers and scientists from the African diaspora with a great idea for a sustainable economy could participate in the "Sustainable Technologies for Africa"competition.
In order to polish their ideas for a cleaner planet to perfection,selected teams participated in a bootcamp and series of coaching sessions, where they were coached by experts and experienced entrepreneurs. They were also be supported by selected students from Thomas More hogeschool.
At the end, teams competed in a pitch contest attended by investors, government officials, African diplomats, development experts and other members of the public. The top-3 winners got a social loan and in-kind support to realize their dream.
With the SusTech4Africa competition, VITO, the African Diaspora Projects Initiative and Entrepreneurs for Entrepreneurs want to accelerate the founding and growth of cleantech industry in African Countries, by connecting local African and Belgian cleantech companies.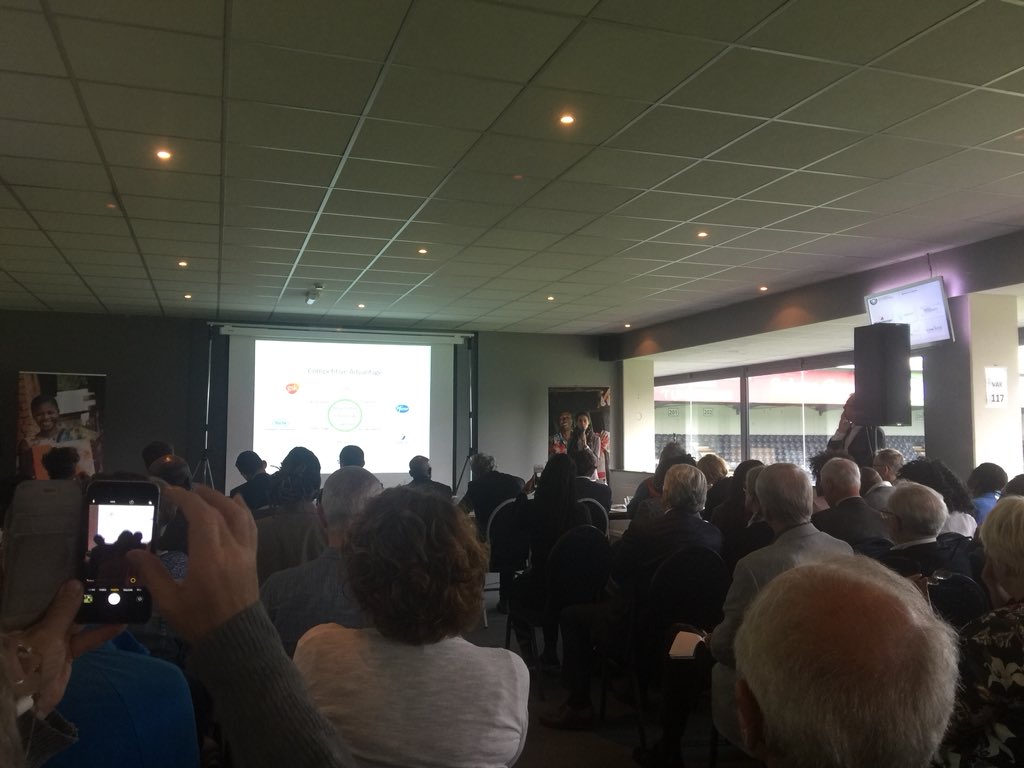 This initiative is with the support of the African Diaspora in Belgium including FAAB vzw, The Food Bridge vzw, Afropreneur Belgium, The One community, African Renaissance asbl, Networking for Africans in Belgium, De la Luna Agency, The One Community, Solidev asbl, Yabs Network and the Thomas More University.
Step 1: Selection Days – 8th and 9th of March, 2018 @ Entrepreneurs for Entrepreneurs office, Leuven. If the business idea was selected, applicants were invited to participate in the Boot Camp, the Coaching Sessions and the Final Pitch Event.
Step 2: Boot Camp –

19th and 20th of March , 2018

@ Thomas More University, Mechelen. During the 2-day Boot Camp business coaches have been teaching on how to jumpstart a business. With the assistance of mentors applicants worked out the idea, and developed a business pitch, which they presented to the other participants at the end of the Boot Camp. The open questions and assumptions that emerge during the Boot Camp were the focus of the homework in the coaching sessions later on.


Laureates and jury

Step 3: Coaching Sessions –

27th of March, 3rd and 10th of April , 2018

. During the coaching sessions applicants will work on specific aspects of their business idea and pitch. These can then be checked with the coaches to evaluate how their idea is developing. Each coaching session ends with a pitch rehearsal, where the coaches and other teams can provide feedback.
Step 4: Final Pitch Event –

24th of April, 2018

. In the Final Pitch Event applicants presented an elaborated pitch of their business idea to the public, to potential investors and representatives of the Revolving Loan Fund of Entrepreneurs for Entrepreneurs. A jury has choosen the winners after deliberation.
This post was originally published at PAEPARD by François Stepman. It has been republished here with permission.