3-4 October 2017. Global actors in poultry industry are meeting in Kigali to discuss on the industry development on the African continent. Themed "Poultry Africa 2017," the 2-day event has brought together over 1000 key players in poultry industry mainly from Europe, North -America, Asia and Sub-Saharan Africa, to discuss the development of the poultry industry in Africa.
'Poultry Africa 2017' comprises of leadership conference focusing on animal health issues and trade opportunities for Africa; Expo showcasing 70 international companies throughout the poultry production supply chain; and technical seminars offering solutions to everyday challenges on the poultry farmers.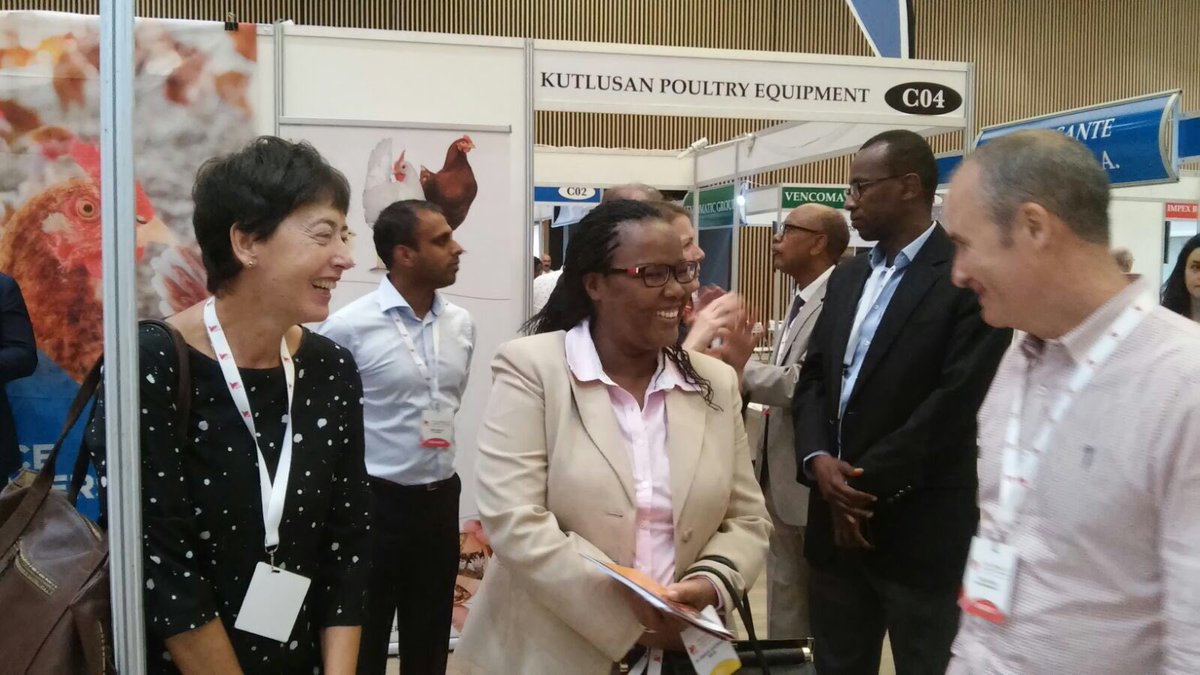 In Africa, due to a fast growing middle class, a rapid urbanization is driving change. The
consumption patterns are changing from a vegetable-, to a protein-rich diet. This large-scaled shift urgently requires developments in professional farming and availability of up to date technologies and innovations.
Specific challenges for broiler breeders under tropical conditions, Prof Onagbesan Okanlawon, Nigeria
Adoption of Value chain approach in poultry industry in Africa, marketing opportunities with the neighbouring countries, T. Kaudia, Kenya
Analysis of value chain of poultry products in Africa, Prof A. Missohou, Senegal
Time for Africa. Capturing the African investment opportunities from an international perspective, Nan-Dirk Mulder, Rabobank
Regionalization of the poultry value chain in Rwanda, Uganda, Kenya and Tanzania, Adriaan Vernooij, Wageningen University & Mackanzie Makasi, Netherlands-African Business Council (NABC), FBKP
The ups and downs of growing Soya in Rwanda, Jean Paul Ndagijimana, Country director, Clinton Foundation
Regionalization of the poultry value chain in Rwanda, Uganda, Kenya and Tanzania, Mr. MUSABYIMANA Jean Baptiste, Development Bank of Rwanda (BRD)
Poultry in Africa: Management in start-up mode for an expected profitability, Jean Baptiste Musabyimana, Abusol Ltd
African key factor succes in poultry breeding to make the farms sustainable with quality products for their markets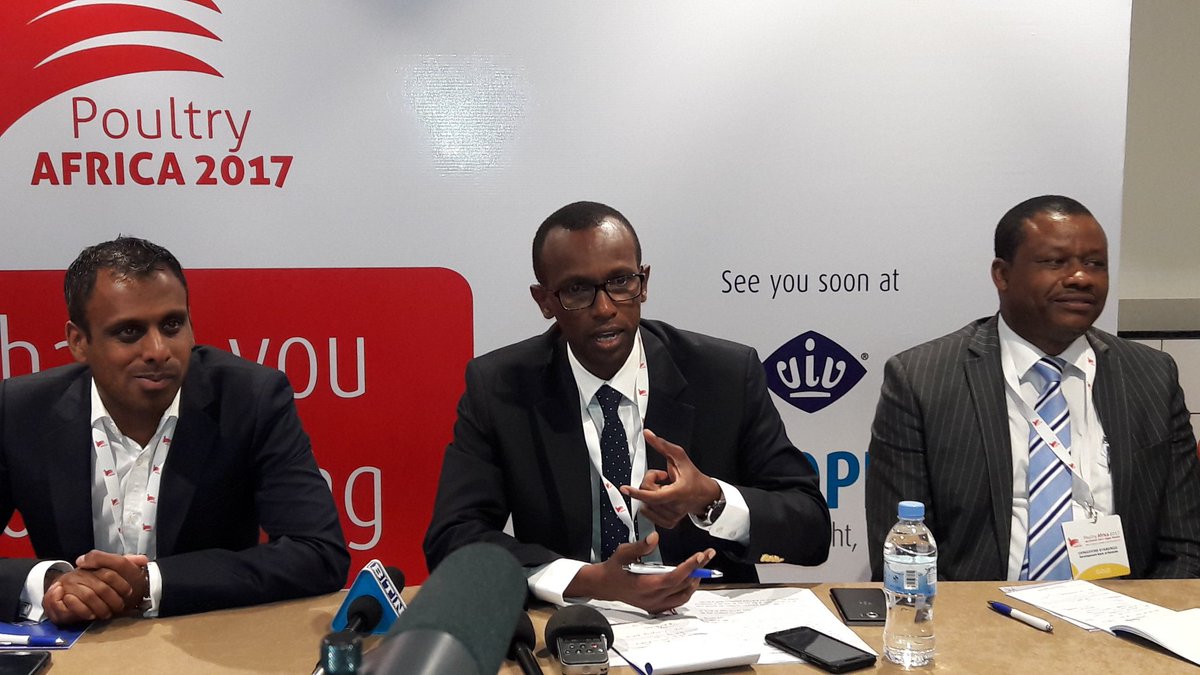 See also technical seminars day
Mycotoxins: issues and solutions for African Poultry production Radek Nigrin, Regional Director Africa & Middle East, EW Nutrition GmbH
The influence of mycotoxins on animal production and how to anticipate Stefan Van Meirhaeghe, Technical Sales Manager Impextraco
This post was originally published at PAEPARD by François Stepman. It has been republished here with permission.