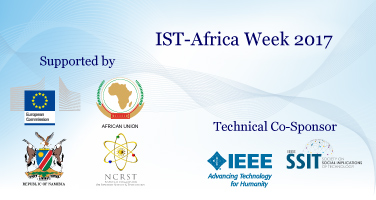 31 May – 2 June 2017, Windhoek, Namibia. Hosted by the Government of Namibia through the National Commission on Research, Science and Technology, and Supported by the European Commission and African Union Commission, IST-Africa Week 2017 is the twelfth in an annual series of Ministerial Level Technology Research Conferences.
Focused on ICT-enabled Innovation, Science and Technology related policy dialogues, Global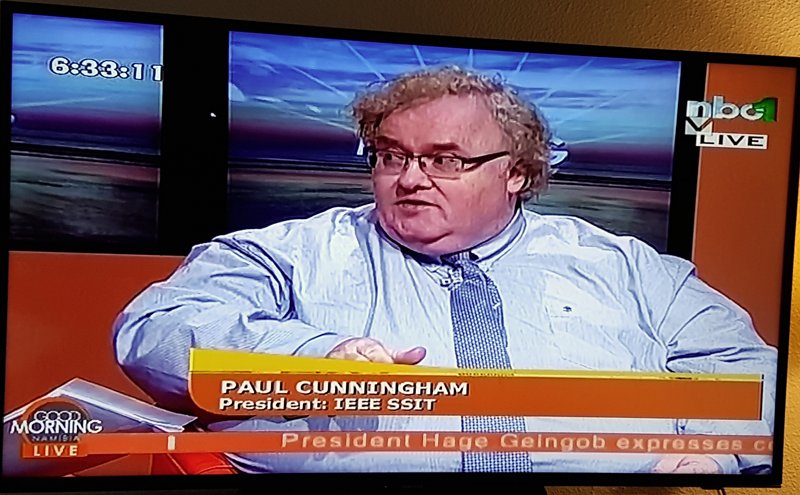 Development, Research and Innovation Cooperation and Community Building, each conference brings together senior representatives of leading public, private, education and research organisations from 50 countries to discuss policy, share insight and identify collaboration opportunities.
Sessions related to agriculture:
Session 9e: eAgriculture
IoT at the Grassroots – Exploring the Use of Sensors for Livestock Monitoring,

Ciira Maina, Dedan Kimathi

University of Technology, Kenya
Jaguza Livestock APP,

Ronald Katamba

, AFROSOFT IT Solutions, Uganda
The development of a mobile information system to assess the food security of rural communities in South Africa,

Marita Turpin

, University of Pretoria, South Africa
Farmers' Perceptions of ICTs and its Effects on Access and Use of Agricultural Input Information in Developing Countries: Case of Sikasso, Mali, Suama Hamunyela , Namibia University of Science and Technology , Namibia

Session 10e: eAgriculture and Environmental Sustainability

"Virtuous Cycles" for Rural Innovation and Agri-Entrepreneurship Development, Johann (Rensie)

Janse van Rensburg

, CSIR, South Africa
Demonstrating Smart Irrigation Control and Communications Systems for Rural Farms,

Robert BASOMINGERA

, Carnegie Mellon University Africa, Rwanda
MCDA Criteria Elicitation For Dams In Conflicted Regions – Merowe Case Study,

Mohamed Abdallah

, Sudan university of science and technology, Sudan
Leakage Detection in Tsumeb East Water Distribution Network Using EPANET and Support Vector Regression,

Joseph Kemba

, University of Namibia, Namibia
Linking Climate Information to Livelihood Strategies through ICTs: the Role of Integrated Sustainable Livelihoods Framework,

Michaelina Yohannis

, University of Nairobi, Kenya
This post was originally published at PAEPARD and has been republished with permission.