This post was originally published at PAEPARD and has been republished with permission.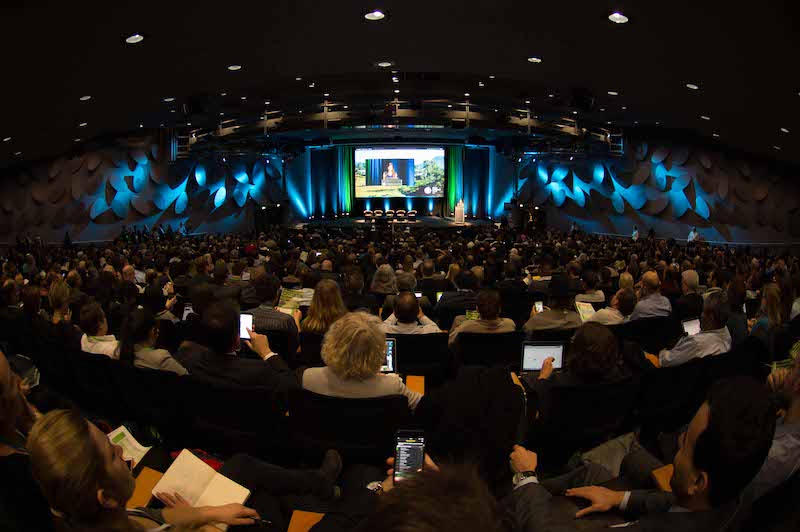 19-20 December 2017
. Bonn. The
Global Landscapes Forum
brought together
1000 attendees
from
103 countries
in the World Conference Center in Bonn. In total, 21,610,513 people were reached across social media and fully 51,000 people tuned in live from 114 different countries to connect, learn, share and act around our planet's greatest climate and development challenges.
Extracts of the programme: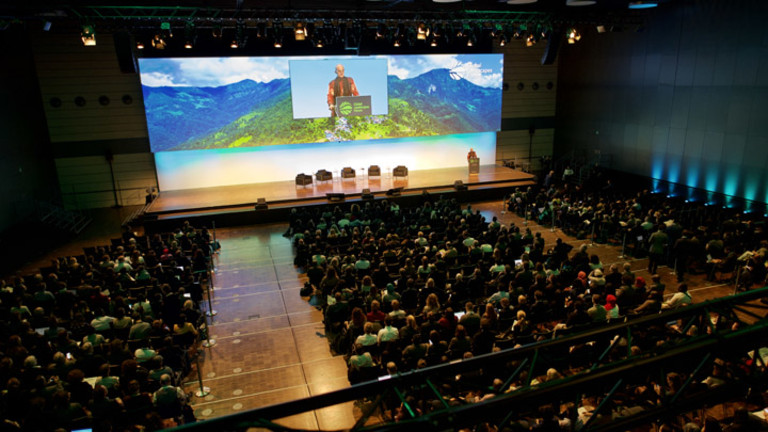 Opportunities and lessons learned to enhance and accelerate recognition of community land rights |
HOSTS: Rights and Resources Initiative (RRI) with Center for International Forestry Research (CIFOR)
Land degradation, migration and resilience
HOSTS: TerrAfrica with New Partnership for Africa's Development (NEPAD), World Bank
Agroforestry in landscape restoration for livelihoods, climate and ecosystem services

HOSTS: World Agroforestry Centre (ICRAF) with Humanist Institute for Co-operation with Developing Countries (HIVOS), CGIAR Research Program on Forests, Trees and Agroforestry
(FTA)
AFR100: From pledges to implementation
HOSTS: Federal Ministry for Economic Cooperation and Development (BMZ) with IUCN, World Resources Institute (WRI), World Bank, New Partnership for Africa's Development (NEPAD)

Landscape restoration for food security and resilient livelihoods – Session 1: "Lessons learned from the ground"
HOSTS: Food and Agriculture Organization of the United Nations (FAO) with World Bank, Landscape restoration for food security and resilient livelihoods – Session 2: "The way forward"
International Union for Conservation of Nature (IUCN), Center for International Forestry Research (CIFOR), World Resources Institute (WRI)
HOSTS: Food and Agriculture Organization of the United Nations (FAO) with World Bank, International Union for Conservation of Nature (IUCN), Center for International Forestry Research (CIFOR), World Resources Institute (WRI)
Forest landscape restoration: Ambitious commitments and challenging practice – the role of financing
HOST: KfW Development Bank on behalf of the Federal Ministry for Economic Cooperation and Development (BMZ)