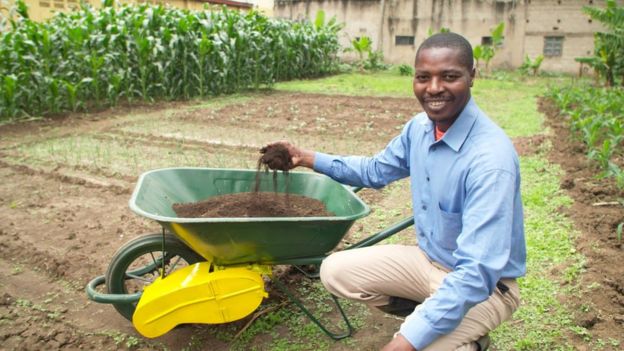 Frank Mollel says his fertilizer distributing cart
is a good example of the type of technological
innovation everyday Africans need
See BBC News:
The African invention school inspired by bike parts
Objectives
Inspiring innovative thinking and behavior
Acquiring and disseminating useful industrial technologies
Assisting in the development of innovative ideas
Teaching the principles of innovation
Encouraging young people to think in a creative and innovative way
Encouraging the industrial sector stakeholders to participate in the process of discovering and nurturing bright innovative ideas
Activities
Accumulating and maintaining an innovative ideas databank
Researching and developing innovative ideas
Organizing innovation-oriented workshops and competitions in primary and secondary schools
Creating a network between the research institutes and idea owners to inspire the share of resources and expertise.
This post was originally published at PAEPARD by François Stepman. It has been republished here with permission.