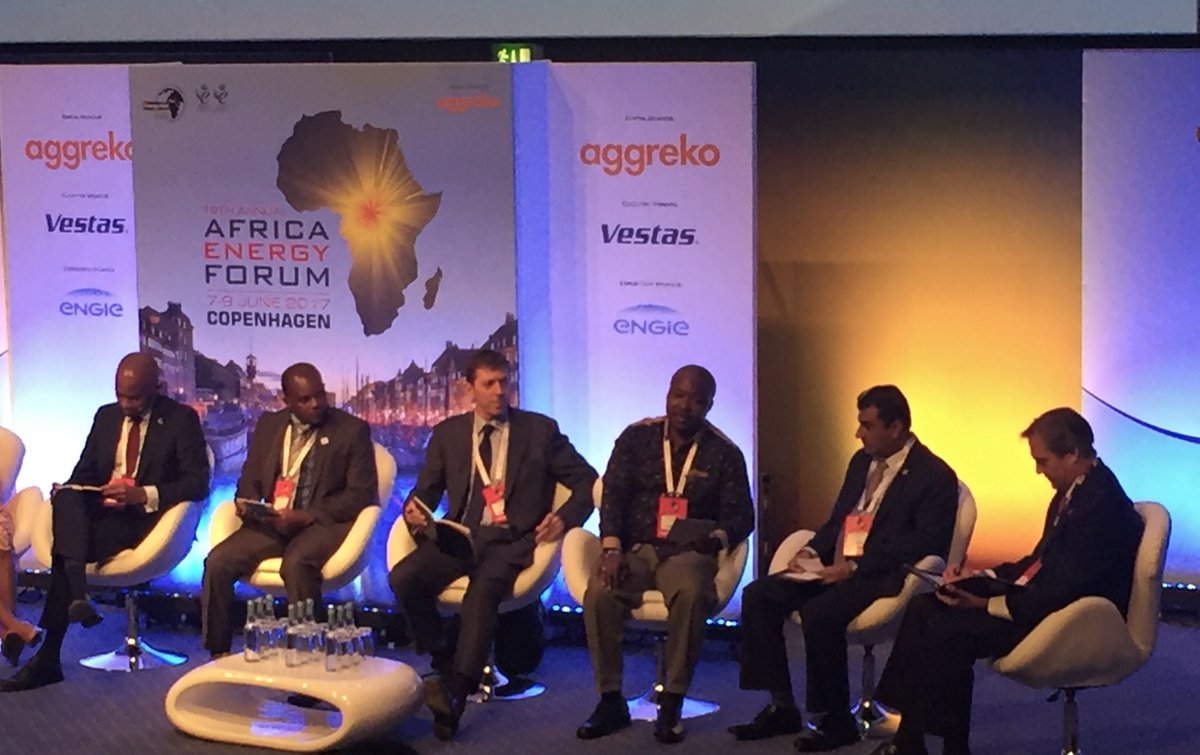 7-9 June 2017
. Copenhagen, Denmark.
The Africa Energy Forum (AEF)
is the global investment meeting for Africa's power, energy, infrastructure and industrial sectors. Nineteen years in the running,
AEF brought together senior-level representatives from governments, utilities, regulators, power developers, financial institutions, technology providers, consultants, law firms and large energy consumers to form partnerships, identify opportunities and collectively move the industry forward. AEF has a loyal following of credible players working in the power space, and a track record of delivering a valuable networking experience.
The Off the Grid Club was launched
an EnergyNet's business accelerator and networking hub for the Rural Energy Access community – with the support of 45 members.
The 'Off the Grid Village' was the destination and networking hub for the Energy Access and Off Grid Community, occupying premium space at the front of the main exhibition hall. An Innovation Theatre hosted interesting panels, workshops demonstrations and seminars as part of a dedicated off grid Stream of the AEF agenda.
Selected students from across the African continent were sponsored to attend this year's Africa Energy Forum.
The Forum enabled these future leaders to witness the wider impact of the power sector on global economies and industries, understand the impact of electricity and access to energy on industrial development and job creation in Africa.
Extract of the programme:
New Deal on Energy for Africa – The Way Forward
Moderator:
Alain Ebobissé
, Chief Executive Officer, Africa50
Speaker:
Henry Paul Batchi Baldeh
, Director Power Systems Development,
AfDB
Investor Participants:
Martin Bille Herman

, State Secretary for Development Policy, Ministry of Foreign Affairs of Denmark

Andrew M. Herscowitz,

Coordinator, Power Africa

Lucio Monari

, Director, Energy and Extractive Global Practice, World Bank

Abel Didier Tella

, Director-General, Association of Power Utilities of Africa

Mike Scholey,

Chief Operating Officer and Chief Financial Officer, Globeleq

Bruno Bensasson

, Chief Executive Officer, ENGIE Africa
Moderator: Mustapha Mourahib, Partner, Clifford Chance
Speakers:
Faith

Wandera Odongo

, Deputy Director of Renewable Energy, Ministry of Energy and Petroleum, Kenya

Mahama Kappiah

, Executive Director, ECOWAS Centre for Renewable Energy and Energy Efficiency (ECREEE)

Rafael Huarte Lazaro

, Director, International Gas Union

Matthew Bell

, Director, Business Development, HIMOINSA, South Africa

Kate Steel

, Energy Director, Power Africa

Lisa Pinsley

, Director, Actis

Andres Isaza

, Vice President and Chief Commercial Officer, Renewable Energy, GE

Amina Benkhadra

, Director General, ONHYM
Project Guarantees – Discussing Solutions for Live Projects
International Investor Partners:
Pankaj Gupta

, Practice Manager, Financial Solutions, Project Finance and Guarantees, World Bank

Paloma Perez de Vega

, Head of Division, Project Finance and Guarantees, Global Partners and
Neighbouring Countries Department, European Investment Bank

Karine Genty

, Deputy Head of Unit for Sustainable Energy and Climate Change, Directorate-General for International Cooperation and Development, European Commission
African Public Sector Stakeholders:
Karén Breytenbach,

Head of IPP Projects, IPP Office, South Africa

Samuel Boakye-Appiah

, Ag, Managing Director of Electricity Company of Ghana

Kwadwo Obeng Ayensu

, Director/Engineering, Electricity Company of Ghana, Ghana

Omar Vajeth

, Head – SAPP Project Advisory Unit, Southern African Power Pool (SAPP)
This post was originally published at PAEPARD by François Stepman. It has been republished here with permission.